On a quiet lot about twenty five miles outside of Philadelphia in the heavily wooded suburbs, hundred feet or so back from the road, used to be the location of The Barn Studio. My first introduction to the studio and to Derek Chafin was when I was asked to sing backup on a friend's album being recorded there a few years ago. It had this earthy vibe, it was literally a studio built inside of a barn. It wasn't slick or polished in any way. Rough unfinished wood and the smell of the country mixed with the ghost of years of smoked cigarettes. The entrance way wall was lined with CD covers of the artists he'd produced and recorded there.
     The control room with all the equipment and gadgetry was downstairs with a comfy sofa and chair decorated with music collectibles, guitars and a keyboard. The sound stage was upstairs sealed off by a huge trap door, a gigantic attic door at the top of the wide staircase, maybe six feet by eight feet in my estimation. The back of the room along the wall was lined with vintage keyboards, Wurlitzer, Fender Rhodes, B3, some things I didn't recognize, a few vintage amps, and a Steinway upright, the same model used by the Beatles at Abbey Road. It's the acoustic piano you'll hear on four of the songs and the Wurlitzer you'll hear on two. The energy there, was, for me, magical and deeply inspiring. Recording vocals and piano there brought out the best in me.
      The musicians he chose for my songs were not just the best, but they were at their inspired best. I typically hear the bones of a song when I write and I'm always surprised and delighted by what other musicians do with those bones. Jim (bass) and Eric (drums) did not disappoint. Their energy laid the foundation that gave me fresh interpretive ideas. 
        By the time we'd finished the backup vocals and my work was pretty much done, I told Derek that I felt like his direction on this project had made me a better singer. I'll miss The Barn as the Studio has moved to a new location at the time of this writing. But my experience there, the energy and the memory of it is forever anchored in my heart. And I feel part of a unique club to have recorded my first album there.
          This album has been my obsession during the lockdown and I am overjoyed with the way it turned out. Having had the time and energy to focus on it with minimal distraction and working with Derek and his extraordinary gift for producing has made my songs shine like they never have before.
         This was truly a labor of love. We all approached this project as pure art with not a whole lot of concern for what musical genre it may or may not exactly fit into. We wanted the best and most beautiful expression of each individual song which is why it took a bit more time than originally expected. So you will hear smatterings of Pop, 70's R&B, and Latin with a bright new freshness.
            I hope you all feel the love we put into this album. You'll find it on Spotify, Apple Music, Amazon. iTunes, YouTube, iHeart Radio, Pandora, Tidal, and other streaming platforms. 
You can always buy it here at the source. Videos are in the works.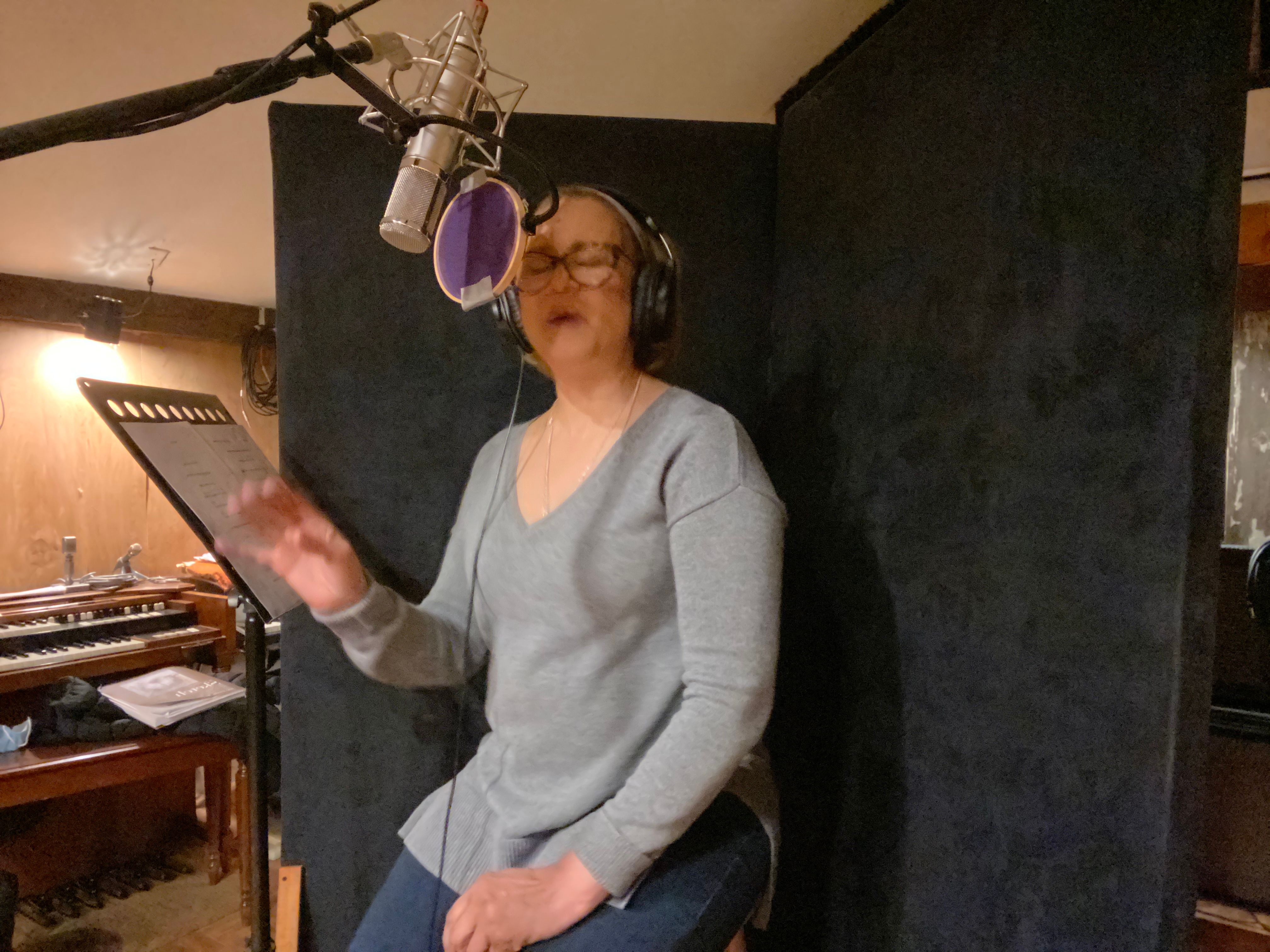 Here are the credits:
Sioux Robbins - Lead and Background Vocals, Piano, Vintage Wurlitzer Electric Piano
Jim Stager - Bass
Erik Johnson - Drums
Derek Chafin - Guitar, Percussion
Scott McGinley - Synth
Kenny Kearns - B3
Alex Shaw - Percussion on As I Breathe and All the Time in the World
It Keeps You Running - Music and Lyrics by Michael McDonald 
All other Music and Lyrics by Sioux Robbins  
Produced, Mixed and Engineered by Derek Chafin  
Recorded at The Barn Studio / A.I.R. Records
Mastered by Peter Humphreys at Masterwork Studio
Cover Photo by Carol Oliveto
Special Thanks to Phill Argyris, Bill Meek and Marvin Jones for your support of this project.